Family Office
in Your Pocket
Comprehensive solutions, from launching an investment path
to growing the existing wealth.
---
30,000+
Users from 34 countries
10+ years
Investments experience
More about us
What We Offer
A unique set of
investment solutions
With a personalized approach.
Venture Investing
is Simple Here
Access to top-tier deals in tech industry.
Learn more
Coming Soon
Experience
the Power
of

Trading Stocks
Make smart investments in promising
companies
and watch your portfolio grow.
Learn more
Secure
Your Future
with

Virtual Currencies
Invest in virtual currencies to protect your
wealth
from inflation and secure a stable
financial future.
Services, tools and
solutions to help you
invest successfully
Enjoy peace of mind knowing that your
assets are being
handled by our
professional management team.
Learn more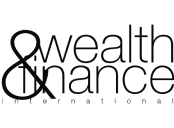 Best Asset Management
Company 2022

Top-10 EU Companies

Top-5 FinTech Startups
Stabilize Your
Returns
with

Structured Products
Build a stable and reliable source of income
for your future.
Payment Services

for Your Financial
Needs

Your individual payment account and debit card.
Coming Soon
Monitor All Assets with
the Wealth Tracker
Manage bank and investment accounts from multiple
platforms.
Account Plans
Choose your path
It doesn't cost you anything
to start with a free account
Answers
to frequently
asked questions
Placed in one place with care so you don't have to search for it.
Raison is a one-of-a-kind investment platform designed to cater to individuals with any amount of capital. Our innovative approach integrates cutting-edge technology to offer a diverse range of investment instruments customized to meet each investor's unique needs.
Whether you are just starting your investing journey or planning to grow your existing capital, you can do it with Raison like never before.
What is the minimum amount to invest?
You can start with as little as $10.
What features do I get access to?
When you register, you have a Launch account plan, which is free of charge. You get access to all the basic investment features you need to get started, such as investment in securities and crypto assets.
If you want to access more advanced investment services and features, such as investment management, structured products, purchasing bonds, and more, you can upgrade your account plan to Growth or Launch.
Every investor has different needs and preferences when managing their assets. That's why we offer a range of options allowing you to manage your investments how you want.
If you prefer to manage your assets and make decisions on each investment, Raison can provide helpful information to help you make informed investment decisions on our blog, newsletter, and social media.
If you prefer a more hands-off approach, Raison can manage your assets within the framework of our investment management services. Our team of experienced investment professionals will work with you to create a tailored investment portfolio that aligns with your investment goals and risk tolerance.
For those who want more personalized investment advice, Raison also offers investment advisory services. Our team of financial advisors can provide you with expert guidance on a range of investment topics and provide ongoing support.
We have established a solid legal framework that forms the foundation of our platform. It enables us to ensure our users' transparency, security, and safety and gives us the confidence to scale our operations.
We proudly hold various licenses demonstrating our commitment to regulatory compliance and investor protection. You can check the complete list of our licenses in the footer area of our website or directly in the app.
What are you waiting for?
Together we'll amplify your wealth